*The following instructions will lead you to register or log in easily on Lilysilk.com.

1, Welcome to www.lilysilk.com;
2, To sign in or register, please click on the sign-in button at the top right corner of any page on our website.

3, To begin in, simply enter your registered email and password, then click on the sign-in button.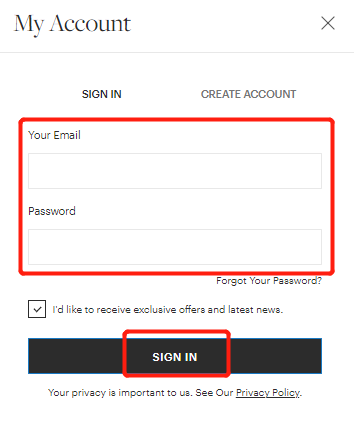 4, The register section is located on the right side of the sign-in section. You may complete registration by entering your name, email address, and your desired password.
If you agree to subscribe to us, please click the part of I'd like to receive exclusive offers and the latest news.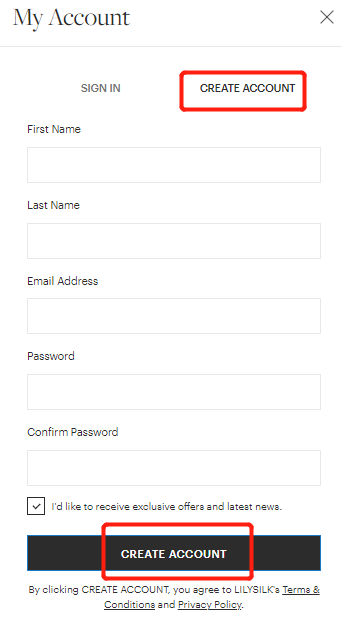 5, You can complete your profile after you finish your registration.
*Attention!
If you register on our US website, you can only log in with your registered account on the US website. And if you want to log in to another country's website, you need to re-register.