*preparation time
Normally, products without monograms customization need 1 or 2 business days for preparation. The preparation will need extra 2-4 days if you choose monograms or customization.
*About tracking
A tracking number will be sent to you by e-mail once your items are shipped out.
Normally, the tracking information will not update until it has arrived at the shipping facility's next hub during international shipping. You are welcome to get the latest status of your order from here.

If there is still no shipping information after a few days, please submit a ticket on the top right "Online Help".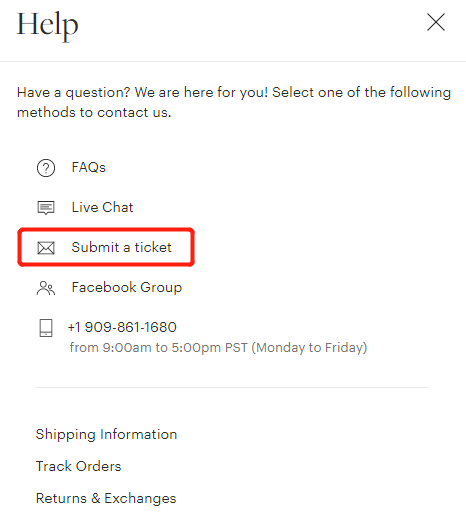 Generally, we will reply to you within 24 hours on our business days. And if you are at the mobile version, please submit it at the bottom of the page.