*Do I need to register on the website first?
--No need to register, use a credit card or debit card through Paypal to check out.
The express checkout is a feature we recently added to allow payment without registration on our website. To use it you have to be logged out of our website, just fill in your debit card or credit card numbers to make a payment. It's very safe.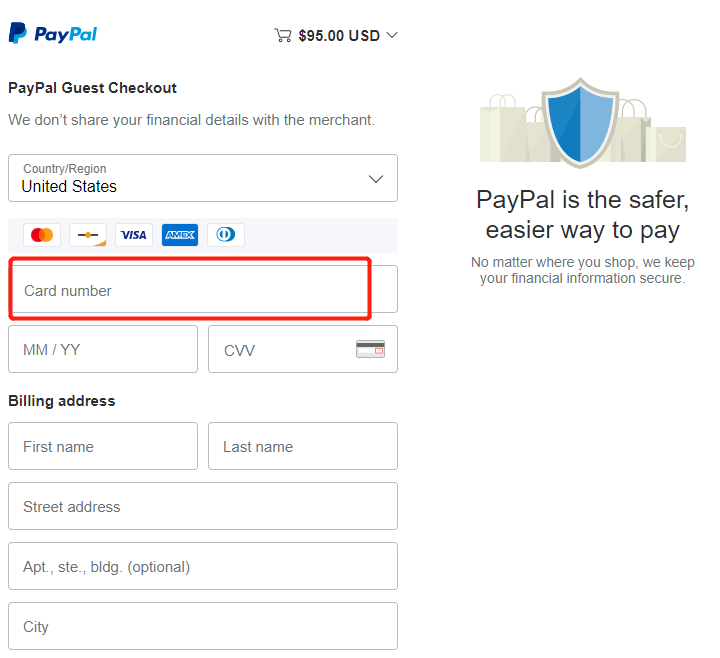 *Attention!
Using this feature will bring you directly to Paypal. It allows you to skip the steps where you have to enter your email and your billing/shipping addresses. The email addresses associated with your Paypal account will automatically be used instead.
*Are there any limitations?
Yes, there is a drawback. Since you did not register from our system, you will not be able to check the status of your order from our website and must rely on the tracking number of the delivery companies. You could decide if you prefer better tracking or a quicker checkout.