1. To apply the LILYSILK Points, you must log in our website with your registered account. When you check out, you can apply your LILYSILK Points in the "LILYSILK Points" part. The points available in your account will be displayed automatically. Just enter the amount of LILYSILK Points (100 LILYSILK Points=$1) you want to use and click "APPLY". Then the money will be saved.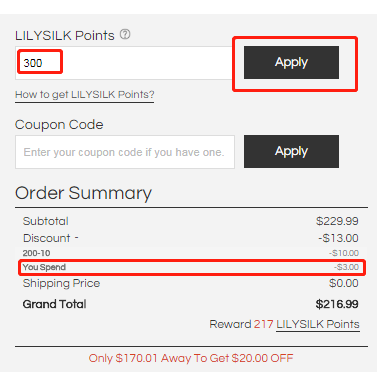 2. To apply the coupon code, just enter the coupon code you received into "Coupon Code" part (You do not need to log in when applying the coupon code) and click "APPLY". Then you will save the discount you received.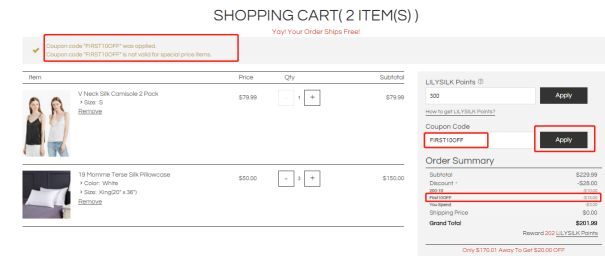 Please note that you can only apply one coupon code in the same order. If you apply the second coupon code, the first coupon code will be removed automatically.